---
George Holcomb Pages
---
This page is the product of the hard work of Dawn Sherman, a visitor to the site, who has a great appreciation for the history of Stephentown. She has spent a lot of time at the Albany Library, going through the original George Holcomb diaries, something that she has told me she thoroughly enjoys. The diary was written from 1805 to 1856. George Holcomb died in May, 1856. What he created was a document full of Stephentown history, as well as history of his and allied families. Some of his diary has been transcribed, and appears on other pages on this site. This page contains images of some of the actual pages, in his handwriting. The background of this page is a watermark of his signature. I am very excited to have these images, and Dawn promises more as she can get them. We won't have every page, as there are upwards of 10,000 pages, but we will have a sampling. We are also going to get some of the letters, which I will post here.

Please enjoy them, and let me know what you think. If you are interested, you can copy the images yourself.



---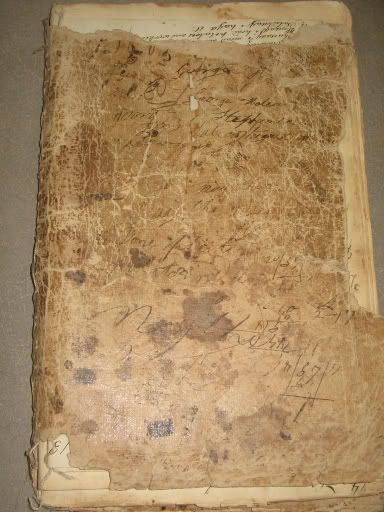 The image on the left is the cover of the diary. The image on the right is the inside cover. He started writing this diary at 13 years of age. This writing looks like something that we have all done - practiced our handwriting. It is fascinating! I would love to know what he wrote on the cover. If anyone can help, I'd appreciate it.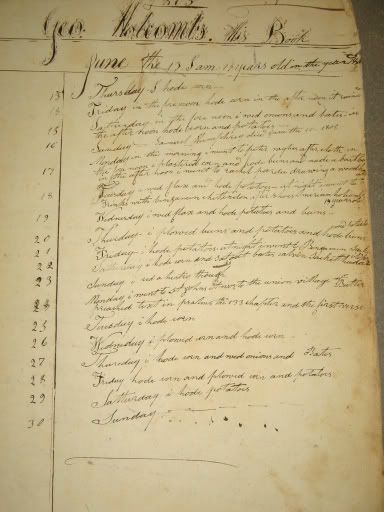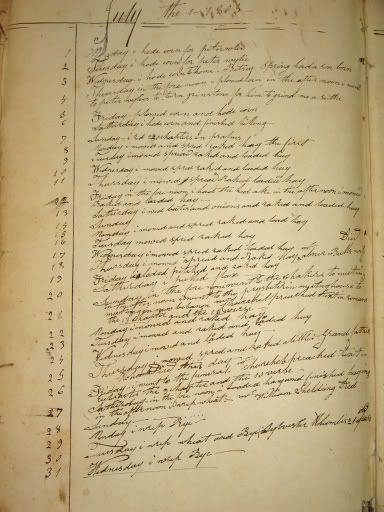 These were the first two months of this diary. Note the first page, June, 1805, where he writes that this is, "George Holcomb, his book". He also notes that he is 13 years old.